It's almost time to say goodbye to 2021. In many ways, it feels like the sequel to 2020 that nobody asked for. Similar to last year, this year was filled with many hardships, disappointments, and setbacks, but at least we had music to help us through. This was also a huge year of change for me. New relationships. New jobs. New schedules. Some of it I'm still getting used to. With so much going on this year, time slipped away from and I didn't get to dive into these albums as much as I normally would. But I didn't want to skip my tradition of looking back at music for the year. So, here's a brief rundown of the albums that captivated me in 2021.
TURNSTILE – GLOW ON
It's no surprise that this is my pick for album of the year. This is the one album I couldn't stop listening to. This is a flawless record. From the fluttering notes of "MYSTERY" to the spitfire energy of "LONELY DEZIRES" the album never disappoints. TURNSTILE have always been a great hardcore band, but with GLOW ON, they prove that the hardcore label can't contain them. They truly found a unique way to blend their hardcore energy and aggression with hints of samba, jazz, pop, and funk.
What I love about the album is how you have songs like "BLACKOUT" and "HUMANOID/SHAKE IT UP" that have that high energy, raw, in-your-face sound you expect from TURNSTILE. But where the album really shines is when the band goes on a completely different path and surprises listeners with tracks like "UNDERWATER BOI," "DON'T PLAY," and "ALIEN LOVE CALL." I expected to mosh to this record, but not wiggle my hips and dance. This album is unpredictable. Just when you think you know where they're going, the band pulls out a new trick from their sleeve.
TURNSTILE could've released another album like Time & Space and it would've been good. But they took a huge risk and it paid off. The band has never played by hardcore's rules, but this album is where they take everything you thought you knew about them and flip it on its head. This is what they've been building up to over the years and it is amazing. GLOW ON is TURNSTILE's greatest album yet. Not only is it fun, makes you want to dance, and just damn good, it shows how versatile the band is. TURNSTILE is truly unstoppable now.
AFI – Bodies
Despite being a big AFI fan, my expectations for their new releases have been low ever since the disappointment of AFI (The Blood Album) and the underwhelming The Missing Man EP. Still, when Bodies was first announced, I was excited. "Twisted Tongues" showed a promising, darker direction I'd been craving from the band. And while the album doesn't exactly bring me back to the firey, brooding AFI that I love, I like the album more than I thought.
Bodies is a mixed bag of all the genres AFI has touched over the years. "Looking Tragic" and "Death of the Party" take dance and electronic elements from Davey Havok and Jade Puget's side band Blaqk Audio, while dark, moody tracks like "Tied to a Tree" and "Far Too Near" would fit right at home on Burials and "Back from the Flesh" channels AFI's gothic years. At the same time, the band continues to evolve on tracks like "Ducleria" which catches you off guard with its slinky groove and disco-inspired sound.
There are some cuts that are forgettable ("Begging For Trouble") or that I don't care for ("Escape from Los Angeles"), but at least the album is engaging. It's not flat and boring like their 2017 album. The songs on Bodies cover an array of sounds and moods, from the melancholy heartache of "Tied to a Tree" to the sassiness and playfulness of "Looking Tragic." But unlike The Blood Album, this record is still lacking that firey, raw, moshers to the floor AFI we've been missing for years. There aren't many moments on the album that get your blood racing or make you want to start moshing.
The album's not perfect and in some ways, it's AFI revisiting sounds and themes they've done before, but I still really enjoyed it. Whereas The Blood Album bored me and made me want to listen to better AFI albums, Bodies was exciting, fun, upbeat, and heartbreaking at times. Though part of me is sad we'll probably never return to the glory days of AFI, I'm happy to see the band constantly evolve their sound and continue to shatter expectations whether the fans like it or not.
Bullet For My Valentine – Bullet For My Valentine
I've made it pretty clear how much I hated Gravity. Bullet For My Valentine not only went in a lighter direction, they did it purely for radio play. It was generic, boring, and flat-out bad. But being a die-hard Bullet fan, I was still curious to hear their new album. I wasn't sold on lead single "Knives," but follow up singles "Parasite" and "Shatter" got me on board. So, what are my final thoughts? The album's not bad. Not great, but still a far better effort than Gravity.
On Bullet For My Valentine, the band answered fans' cries for a heavier sound. The album is dripping with crunching guitars, chugging riffs, and Matt Tuck's anguished screams. This is what we were craving for! Songs like "Can't Escape the Waves" and "Paralysed" come barreling at you, no-holds-barred. Then there are soul-bearing tracks like "Rainbow Veins" and "Death By A Thousand Cuts" where Tuck gets deeply personal about his struggles. Bullet isn't playing around here. They're making sure you know they're back to being loud, in your face, and brutal as hell.
Still, the album doesn't hit me the way The Poison or Fever does. It took a few listens before I got into the album. And while I like it, it's far from their best work. There are some great songs here, but very little about the album stands out aside from its heaviness in comparison to Gravity. Very little of the album stays with me once it's over. It just doesn't get me pumped up and ready to mosh like past albums. Yet, I still enjoy it. Bullet For My Valentine is nothing phenomenal, but it's a step in the right direction. If nothing else, this album has me invested in the band once again.
Alien Weaponry – Tangaroa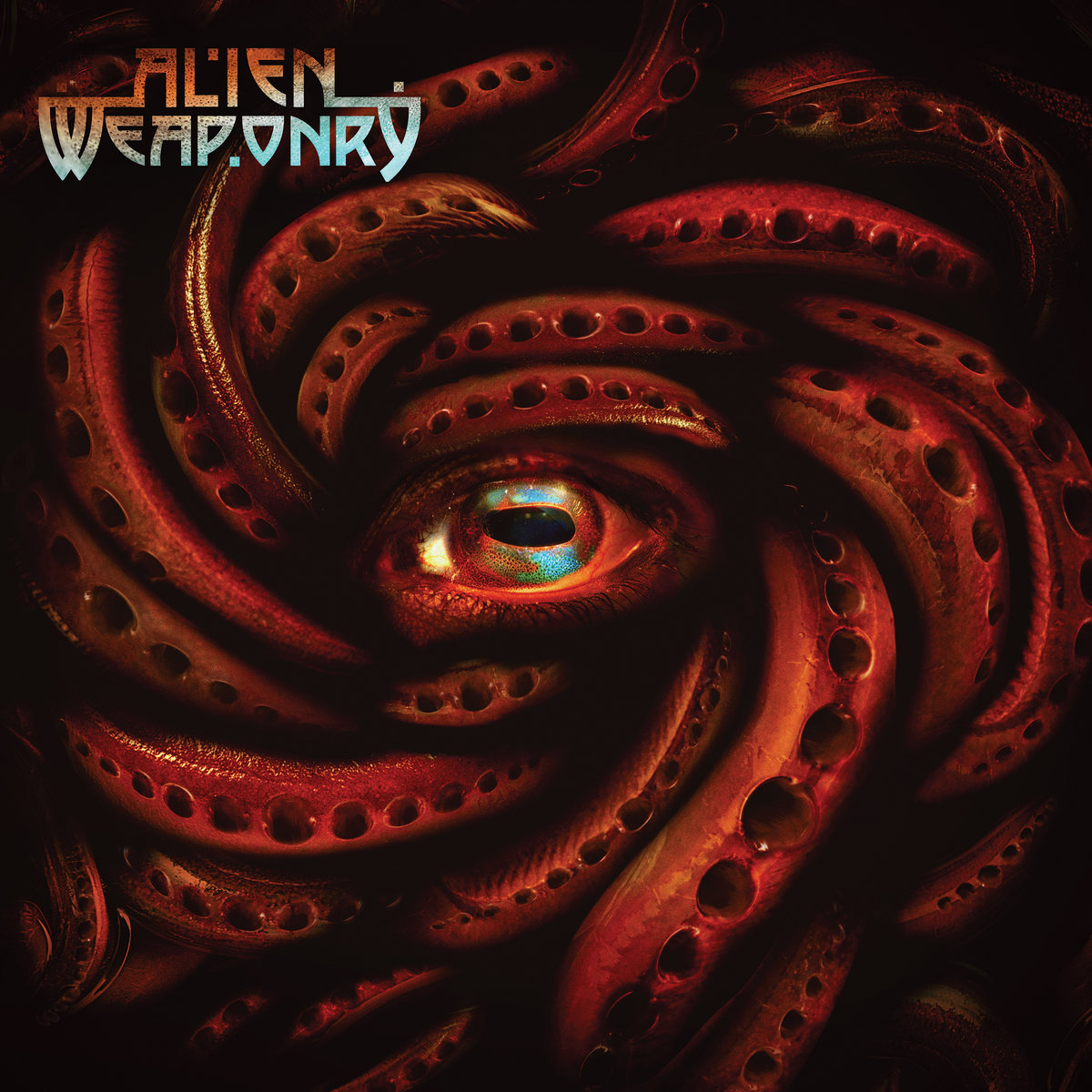 Alien Weaponry's stunning debut album Tū stood out from other thrash records by injecting the band's Māori ancestry in both their lyrics and their sound. Though this still found on their long-awaited follow up Tangaroa, the album stands out for band's newly developed sound. Alien Weaponry takes everything that worked on their previous record and fine-tune it to hone in on their sound. On their debut, they wore their thrash influences on their sleeves. Here, they utilize those influences as a jumping-off point to help them craft their own sound.
The album is heavier and darker than its predecessor. They're meaner, more aggressive, and more brutal than before. The band stands their ground with songs discussing social issues, such as drug abuse and ocean pollution. They also discuss historical travesties that affected their homeland of New Zealand, such as Auckland City Council burning people's homes to prepare for a visit by Queen Elizabeth and Ngāti Ruanui chief Tītokowaru's victories over British colonizers.
While there are a number of fantastic songs that show how much the trio has matured and grown as musicians, there are some missteps. "Unforgiven" is meant to be an emotional moment on the record dealing with feelings of self-loathing and insecurity, but it falls flat. Lewis de Jong's singing sounds off and isn't very strong, while the song itself is too long and loses steam after the first few minutes. The same issue appears on "Dad" and "Down the Rabbit Hole." It's odd because on other tracks, de Jong's voice is quite strong, but there are moments where he sounds off key. Despite some setbacks, the album is still pretty solid. It shows the band isn't a flash in the pan. Rather, they've matured their sound and continue to set their own path.
Creeper – American Noir
Somehow Creeper just keeps getting better and better. Though the EP serves as a companion to their excellent 2020 album Sex, Death, & the Infinite Void, this record stands firmly on its own. Continuing the tragic story of lovers Annabelle and Roe, the EP is a mini-rock opera. In just 20 minutes, Creeper takes you on an emotional journey full of forbidden romance, seduction, violence, and untimely demise.
The band continues to move away from the punk rock rowdiness that earned them a cult following to fully embrace an eclectic, diverse sound. Similar to their previous release, the band continues blending their punk rock ethos with elements of glam rock, Britpop, goth, and power pop. And this is one of the things I love about the band. I love that they always exceed my expectations and continue to surprise me. Even on this EP, just when I thought I knew what direction they were going, they surprise me with dooming ballads like "One of Us" or upbeat anthems like "Ghosts Over Calvery."
Part of what makes the EP so good is the chemistry between frontman Will Gould and keyboardist Hannah Greenwood. Greenwood really gets to shine her fully utilizing her range on "Midnight" and nearly bringing you to tears on "Damned and Doomed." Greenwood and Gould are excellent vocalists on their own, but they are magnificent when paired together. You feel every ounce of pain, anguish, and love Annabelle and Roe experience as they sing.
American Noir shows how fearless Creeper is. Not satisfying staying within the confines of punk rock, the band continues to take risks and evolve. With so much drive and ambition, they are destined to become one of the biggest rock bands yet.
Royal Blood – Typhoons
Royal Blood channels their inner disco child and it is glorious. Typhoons is a banger from start to finish. The album is a nearly flawless blend of the raw, gritty rock that made them popular with funky dance-inspired riffs ripped straight from Daft Punk and ABBA. Royal Blood doesn't tread familiar ground as they did on their sophomore effort, How Did We Get So Dark? Instead, they expand their sound with big disco hooks, funky grooves, and flashy riffs for a refreshing sound. But there's a darker story underneath the dazzling disco sound.
Typhoons also sees Mike Kerr getting personal. Many of the songs talk about dealing with inner demons, the harsh realities of fame, coming face to face with your mortality, and how easy it is to drown in your own anxiety (something I know too well). But with the upbeat, funky vibe of the album, it's as if Kerr is inviting us to put aside our troubles for a while and dance with him. And you can't help but dance listening to this album.
What I love about Typhoons is how it gave me the same chills and excitement as their debut album. Rather than play it safe and churn out another album full of hard rock anthems, the band does the unexpected and explores their groovy side for an album that's exciting, thrilling, and just a good fucking time.
Rob Zombie – The Lunar Injection Kool Aid Eclipse Conspiracy
This is unapologetically a by-the-books Rob Zombie album. Zombie's not trying to reinvent himself or expand his sound. Rather, he's doing what he does best: giving us funkadelic, groovy rock songs about witches, ghouls, and freaks to shake our asses to. And I'm here for it. This album is like comfort food. You put it on and know exactly what you're going to get and for someone like Rob Zombie, that's exactly what we want. No, the album isn't his strongest and none of the songs come close to classics like "Dragula" or "Superbeast," but it's still a good time.
The songs are catchy filled with earworm hooks, heavy riffs, and psychedelic grooves. Songs like "Shadow of the Cemetary Man" and "The Ballad of Sleazy Rider" have this great boot-stomping energy that gets your fists in the air, while "18th Century Cannibals Excitable Morlocks on the Ghost Train" is such a weird Zombie goes country song you can't help but love how ballsy it is.
But unlike his previous album, The Electric Warlock Acid Witch Satanic Orgy Celebration Dispenser, this one is way too long. Some of the songs overstay their welcome, while others fail to land. And the instrumentals, oh god the instrumentals. While they do allow for some experimentation of style lacking in the other songs, they're too short and interrupt the flow of the album. They often feel like unfinished ideas best left in the recording studio. If the songs were fully fleshed out, they'd really spice up the album, but in their current form, they're nothing but filler.
Despite this, The Lunar Injection Kool Aid Eclipse Conspiracy is a good time. Sure, it would've been nice if Zombie gave me something different to sink my teeth into, but there's nothing wrong with sticking with what you know, especially if you're good at it. The album is just a big, wild, trippy party. Put it on, shake your ass, and get down with your favorite Boogie Man.
Dead Sara – Ain't It Tragic
Dead Sara's return was a long time in the making as I discovered during my interview with Emily Armstrong. It was a difficult road to finally get here, but damn, it was worth the wait. Ain't It Tragic is their most ambitious album yet. Here, the band said fuck it, we'll do what we want, to deliver an album full of surprises. Sure, their high energy, gritty rock vibe is firmly in place, but it's given new life.
The way they utilize elements of prog rock, synth, electronic, and even some hip hop truly revitalizes their sound. You still have those hard-hitting, upbeat rock anthems like "Hands Up" and "Heroes," but you also have tracks like the space rock-influenced "Starry Eyed" or the bombastic "Hypnotic" that drips with so much swagger it hurts. Some of these tracks caught me so off guard. At times, I thought I was listening to another band completely. And that's what I love about this album. I will always crave Dead Sara's raw, in-your-face rock, but I also love how they didn't limit themselves and truly did whatever they wanted.
This is Dead Sara reborn. No longer bound by arbitrary genre rules, they said fuck it and went for it without looking back. Though their previous albums have been stellar, this one feels the most like Dead Sara. It encompasses their passion, honesty, and no-fucks-given attitude more than their past efforts.
That's it for 2021! Hope you have a happy and safe new year. Cheers!